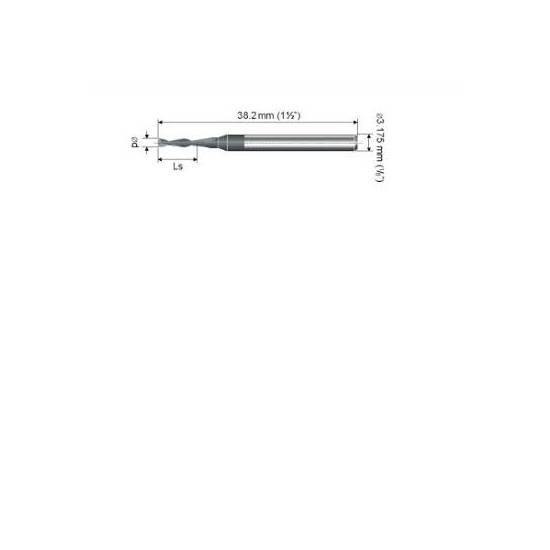 Two Flute End Mills Coated Tungsten Carbide Router (DLC)
DLC coated tungsten carbide highest performance two flute end mills
Diameter 1.60-2.40 mm.
Two flute end mills, right hand cut, right hand primary flutes (up-cut), drill point type end cut.
Advantages of DLC coating:
·         Extremely close contours coating of sharp edges
·         Excellent abrasion resistance
·         High toughness at very high hardness
·         Low tendency to built-up edge
·         Extremely smooth surface to frictionless chip evacuation
EDDAC end mills allows higher tool life, higher feed rate and excellent surface quality. Are best suited for the machining of Aluminum Clad Substrates (IMS).