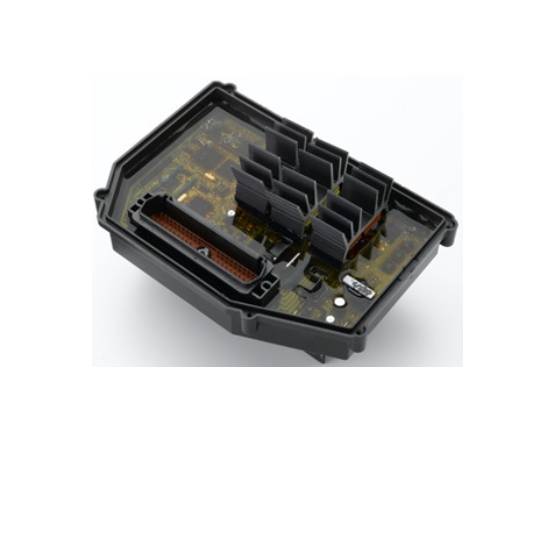 S.C.K RANGE OF COATINGS
Formulated to meet or exceed appropriate MIL specifications, the Kal-Gard SCK range of ultra thin film coatings offers a unique treatment for firearms and other applications where there is a requirement for outstanding corrosion resistance, combined with self-lubrication, high temperature thermal shock capability, and whose working tolerances are very close.
Because Kal-Gard SCK coatings can be successfully applied as thin as 8 to 10 microns, they can be used to impart such properties to moving parts of a mechanism without having to allow extra clearance normally required when functional coatings are used.
Kal-Gard Gun-Kote SCK
What is Gun-Kote SCK?
Gun-Kote SCK is a coating which was developed in America and perfected in South Africa for local conditions, for use on military weapons used in extremely adverse conditions. The coating is made up of abrasion resistant, corrosion inhibiting and lubricating solids dispersed in a resin binder using a solvent carrier and is available in the following colours:-
SCK 1 Nutria Brown
SCK 4 Green
SCK 6 Black
What are the properties of Gun-Kote SCK?
Ability to meet automatic weapons dry firing requirements after 60 days sea water immersion.
Kal-Gard Gun-Kote SCK will give you:
◾ Corrosion resistance (1000 hrs at 5% salt spray)
◾ Extremely good wear and abrasion resistance.
◾ The coating is non reflective.
•Specular reflection at 60 degree units = 1
•Specular reflection at 85 degree units = 1
◾Excellent impact resistance. Minimum .375 inch deformation before loss of adhesion evidenced by crack and peeling of coating on upset area of panel when struck at .250 inch radius round impact rod.
◾Dielectric Strength. Minimum insulation with 50 VAP applied 1,100 MEG OHMS Insulation breakdown at 500 VAC min applied.
◾The coating is resistant to most acids and alkalines. •MIL-SS-3135 Standard test fluid Hydrocarbon 24 Hrs
•MIL-G-5572 Aviation Gasoline grade 115/145 24 Hrs
•MIL-H-5606 Hydraulic Fluid 24 hrs
•MIL-J-5624 Jet Fuel JP-4 24 Hrs
•MIL-L-6082 Lubricating Oil 24 Hrs
•MIL-H-8446 Hydraulic Fluid 24 hrs
•MIL-R-81294 Remover, Paint Epoxy System 24 Hrs
•Trichloroethylene 24 Hrs
•Dow Corning DC-500 24 Hrs
•Nitric Acid HCL 10% 24 Hrs
•Hydrochloric Acid HCL 10% 24 Hrs
•Hydrogen Peroxide H202 3% 24 Hrs
•Aluminium Hydroxide NH40H 10% 48 Hrs
•Sodium Hydroxide 1% 1 Hr
•Sulphuric Acid H2S04 30% 1 Hr
•Sulphuric Acid H2S04 3% 1 Hr
•Sodium cleaner highly Chelated 1 Hr
•Ann-Ro 101 at 212 degree F 1 Hr
◾ Coating thickness is extremely thin 8-12 microns which allows coating of close tolerance components.
◾ Can withstand temperature of up to 650°C.
◾ Has excellent emissivity (ability to conduct away).
◾ Can be applied to all ferrous and non ferrous surfaces.
◾ Stop galvanic couples.
What are the advantages of Gun-Kote SCK?
◾Gun-Koted weapons can be fired dry: in contact situation proper lubrication of weapons is not always possible. Secondly dirt and grit attracted by oil is a major cause of weapon stoppages. Gun-Kote SCK prevents these problems.
◾Gun-Kote SCK is a complete barrier to all forms of corrosion and can be applied to every part of the weapon – constant maintenance of weapons in the field to prevent corrosion by cleaning and oiling is extremely costly in man-hours and materials. The chemical blackening now used is at the outset. A form of rust and the alternative phosphating which is also currently used offers very minimal corrosion protection. Acid corrosion caused by detonation debris deposits are also a major problem. Corrosion caused by storage in damp, humid is a serious problem which is currently overcome by expensive oiling, greasing and packaging material. Gun-Kote SCK alleviates these problems.
◾Gun-Kote is extremely hard and abrasion resistant – the existing phosphate painted, chemically blackened or browned surface treatments quickly wear and burn off leaving a bare shiny surface which is reflective, thus very, very dangerous and corrodes fast.
◾Gun-Kote SCK is impervious to acids and cleaning agents – strong barrel and weapon cleaning agents currently used do not harm the coating.
◾Gun-Kote SCK is extremely thin and does not interfere with close tolerance parts – this allows each individual component of the weapon to be coated giving complete protection and lubrication.
◾Gun-Kote SCK can withstand extremely high temperatures e.g. 650°C and has a high rate of emissivity - Gun-Kote SCK does not peel off at high temperatures and conducts heat away from operating surfaces allowing weapons to operate at low temperatures at peak firing rates.
◾Gun-Kote SCK can be applied to ferrous and non ferrous metals. This allows a uniform finish, ease of maintenance and complete protection. This is not possible with existing finishes e.g.: protection of aluminium.
◾Gun-Kote SCK is available in camouflage colours – the uses of these colours at manufacturing level preclude the costly operation of re-painting the weapons after supply.
How is the Gun-Kote SCK applied?
The pre treatment for Gun-Kote SCK is either a mechanical or chemical etch but preferable both. It is also very important to have no oil or grease on components before coating.
Pre Treatments
◾Alloy Steels Sandblast and Phosphate (Zinc Class 2 or 3)
◾Stainless Steel sandblast and passivate of Ann-Ro 1013
◾Aluminium Alondine or Anodize non sealed.
◾Titanium vapour blast max grit size No. 325. •Max pressure 101 lbs Ann-Ro No. 1012
◾Nickel Plate Sandblast
◾Chrome plate sandblast
◾Cadmium plate Bonderrite or chromate treat
◾Magnesium Dichromate Treat
◾Copper sandblast
The weapons to be coated are first to be stripped completely and then degreased. It is very important to strip completely as the coating will not adhere to oil or dirty surfaces. Once this has been done proceed with correct pre treatment.
Application of the coating
Once the pre treatment has been done, no component is to be touched by naked hands as this imparts oil onto the surface. Use cotton or rubber gloves for handling.
Pre heat all components to be sprayed at approx 35°C and spray on in light fog passes. This is done to ensure that the parts are dry and as the coating is very thin, runs will develop unless the parts are pre heated.
Bake
Baking time only starts from the time the metal has reached baking temperature.
SCK 1 Nutria Brown  Bake at 200°C for 30 Minutes
SCK 4 Green Bake at 150°C for 60 Minutes
SCK 6 Black Bake at 150°C for 60 Minutes