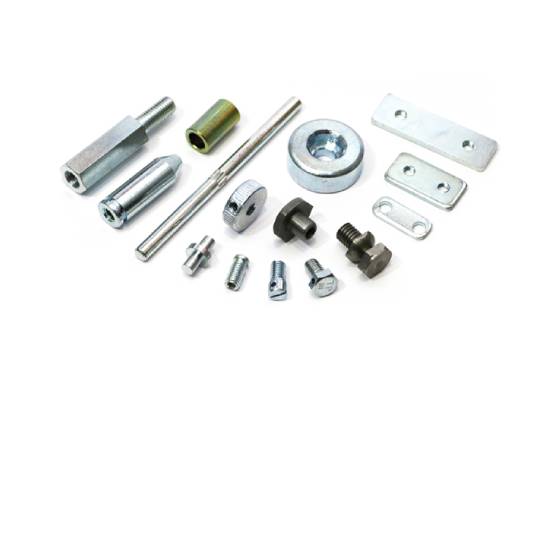 FASTENER COATINGS
Kal-Gard was founded some forty years ago, initially involved in specialised coatings for aerospace and military applications. The coatings were developed primarily for fasteners to stop corrosion whilst facilitating easy installation and removal.
Subsequently over the years in addition to the aerospace and military applications, an entire range of coatings for the building, automotive and petrochemical industries have been developed.
Not only are some of these coatings revolutionary but unique pre-treatments cater for the varied requirements and specific needs of the customer. "Kal-Gard is the answer"
Kal-Gard KG 650 Fluoropolymer Coating
This coating has been specially developed for the spray coating of fasteners to give a combination of corrosion protection and low friction properties. KG650 is particularly suitable for the coating of offshore, marine, outdoor and other extreme applications.
The combination of its corrosion barrier and reduced friction give a high order of maintainability and re-usability if the fastener. This results in reduced and more controllable make up torque and easy break-out after environmental exposure.
A wide range of colours are available for identification and variation (Red, Blue, Green & Black)
Coating thickness : 15 – 25 microns
 Application : Spray
Kal-Gard KG213/1 Composite Coating
This coating was specially developed for fasteners used in the construction of ocean containers and has a 20 year proven record. The requirement being excellent corrosion protection on the standard steel fastener without increased tolerances. This coating then soon found favour in the roof and building industries. Its dry lubricant properties allowing for easy installation on metal and wood with no galling on the screw threads. KG213/1 is particularly suitable for all types of fasteners from 2 to 18mm. All ingredients used in the makeup of this coating as well as the pre-treatment are free of all toxic substances (lead, chrome, etc...)
Coating Thickness : 8 – 12 Microns
 Colour : Silver
 Temperature Resistance: 350°C
Kal-Gard KG146 Fluoropolymer Coating
KG164 has been specially developed for fasteners, valves and all components requiring outstanding dry lubrication and corrosion protection. It is particularly suited to the petrochemical, mining and offshore oil/gas industries.
This coating differs from most other Fluoropolymer coatings in that it has been developed to offer excellent corrosion at a much thinner film thickness than any other products available. The coating can be applied by conventional spray application or via the dip spin process.
Coating Thickness : 8 – 12 Micron
Colours : Blue, Red, Green, Black & Yellow
Temperature Resistance : 260°C