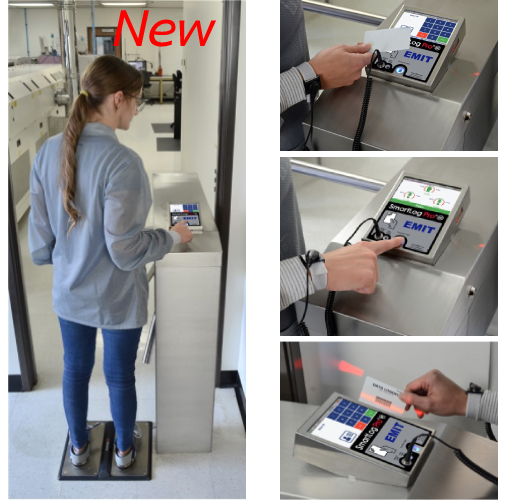 50174 - SmartLog Pro® SE with Motorized Turnstile, 220VAC
The EMIT SmartLog Pro® SE with Alvarado EDM Waist High Turnstile controls access to the ESD Protected Area to operators that have passed their pre-defined ESD tests and have been granted access to the area. The Alvarado EDM is a motorized waist high turnstile that provides single or bi-directional access control.
Upon loss-of-power or fire system input, the horizontal arm automatically drops to provide a clear exit passageway. Upon restoration of power or removal of the fire system input, the arms automatically re-engage to the normal operating position. The motorized arm rotation provides comfortable passage.