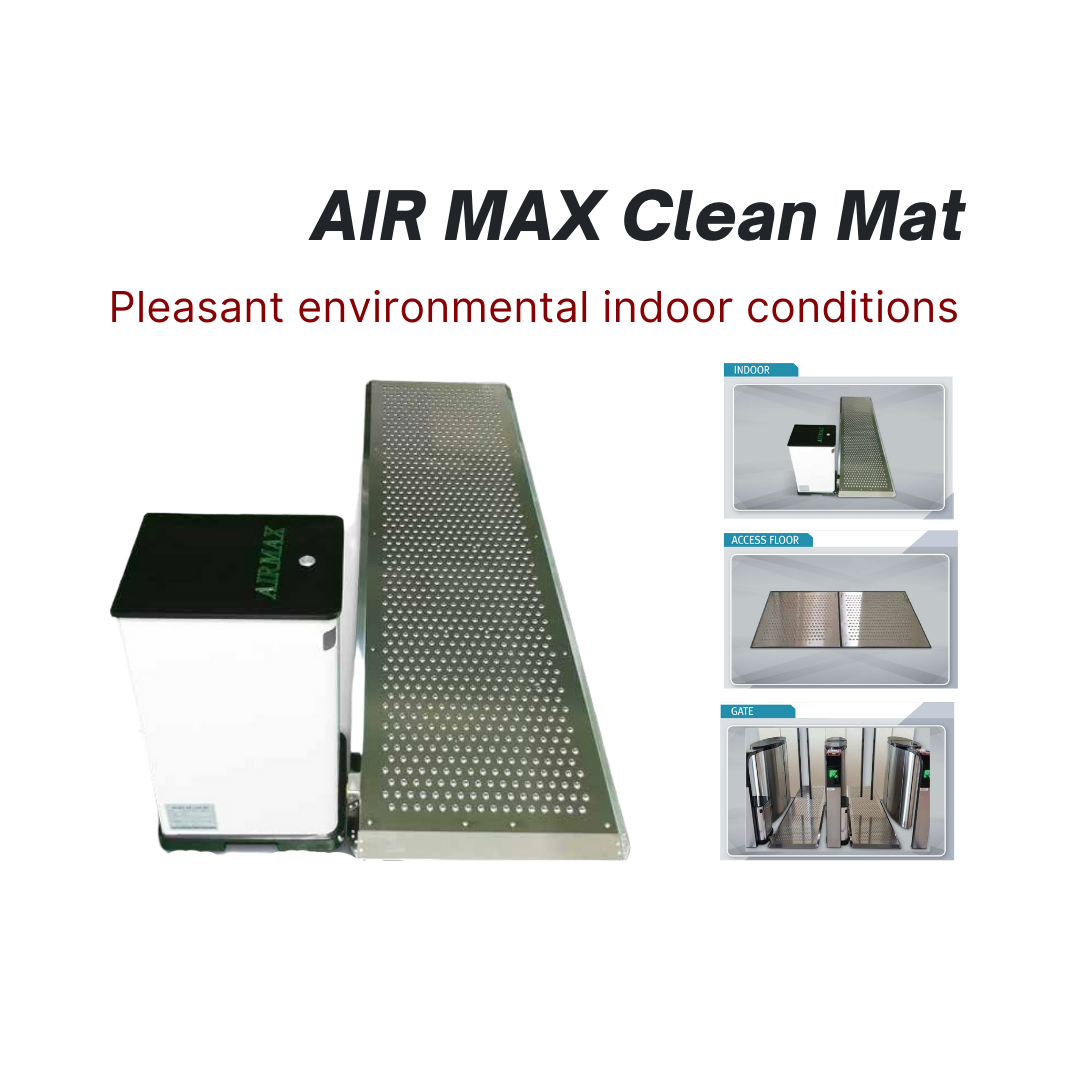 AIR MAX Clean Mat
Simple Manual 
Just walking on the mat prevents contaminated substances on dirt or fine dust from inflowing into indoors.
Easy Maintenance & Storage
It is easy to handle and the dirt and fine dust collected by the dust collector are easily processed through the drawer-type separator. 
Strong Durability 
AIR MAX is made of solid materials that are durable to external shocks and resistant to corrosion.
It is thereby safe in regardless to the kinds of shoes and can be useful even in raining or showing days.