---
Posted 28 Apr 2023 11:24 | 252 views
Which is best for your potting application?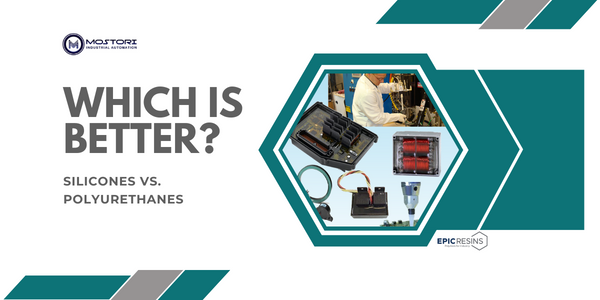 While silicone potting has some advantages, polyurethanes work better in many applications. The main advantage of silicone compounds is their resistance to degradation at temperatures over 200°C, while offering a soft polymer. However, polyurethane's thermal range can easily handle the operating temperatures of many industrial electronics, and its lower cost raw materials and application processes makes it a better option for a wider range of applications.
Why Replace Silicone Potting with Urethanes

---
8 ADVANTAGES OF REPLACING SILICONE POTTING WITH POLYURETHANES
1. MORE ECONOMICAL POLYMER:
lower cost of raw materials and application processes.
2. LOWER WATER VAPOR PERMEABILITY:
offers better protection of sensitive components against water migration causing
corrosion.
3. REDUCED OUTGASSING:
polyurethanes utilize different raw materials resulting in lower outgassing.
4. OPTIMAL OPERATING TEMPERATURE RANGE:
from -60°C to 150°C, with short excursions into higher temps.
5. BETTER BOND STRENGTH:
dependable adhesion to substrates and casings.
6. IMPROVED PHYSICAL ATTRIBUTES:
higher strength, elongation and abrasion resistance.
7. BETTER CHEMICAL RESISTANCE:
stands up to exposure to more chemical compounds.
8. WIDER FORMULATION LATITUDE:
polyurethanes can be formulated as soft as a silicone gel and as rigid as a highly
cross-linked epoxy.
source : epic resin