---
Posted 1 Aug 2018 01:03 | 1,822 views
Coherix Brand
Coherix Awarded Gold 2018 Innovators Award for Predator3D™ Bead Inspection

Ann Arbor, Michigan, April 17, 2018 — Coherix, Inc., a global leader in Three-Dimensional (3D) Machine Vision, was presented with a Gold-level award at the Fourth Annual Vision Systems Design Innovators Awards presentation, held during The Vision Show in Boston, MA, on April 10, 2018. Its Predator3D bead inspection solution was recognized by an independent panel of esteemed experts from system integrator and end-user companies for its innovation in 3D bead inspection in the automotive industry.
Douglas Davidson, Chief Technical Officer at Coherix, received the award at the Vision Show. "Predator3D leverages hundreds of man years of machine vision experience providing a complete 3D inline bead inspection solution that is not only cost effective and robust with no penalty on cycle time, but simple enough that plant personnel can keep it running with minimal training and support," said Mr. Davidson.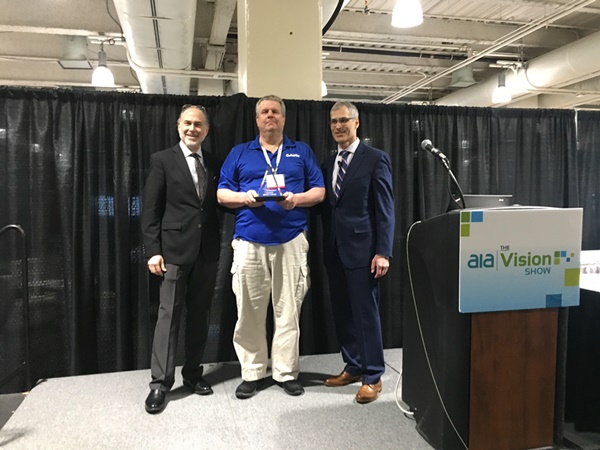 Alan Bergstein, publisher of Vision Systems Design said "This prestigious program allows Vision Systems Design to celebrate and recognize the most innovative products and services in the vision and image processing industry. Our 2018 Honorees are an outstanding example of companies who are making an impact in the industry."
The Innovators Awards are judged based on the following criteria: originality, innovation, impact on Designers, Systems Integrators and End Users, fulfilling a need in the market that hasn't been addressed, and leveraging a novel technology.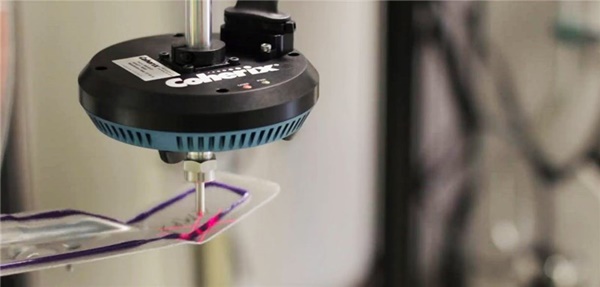 About Coherix, Inc.
Coherix, Inc. develops and manufactures high-speed, high-definition 3D machine vision solutions that enable our customers to manage high-volume precision manufacturing processes. Coherix solutions are designed for inspection and error-proofing in the automotive, semiconductor, and electronics industries. Coherix is committed to producing the highest performing 3D machine vision products at the lowest Total Cost of Ownership. Coherix customers and partners include global end users, system integrators, and distributors, who demand 100 percent reliability that Coherix products provide. Headquartered in Ann Arbor, Michigan, the company has offices in the United States, China, Germany, Singapore, and Japan.